RURAL GOVERNANCE
Indigenous Food Sovereignty in Canada
Indigenous Nations in Canada have and continue to deal with a colonial food system that leaves many of these nations located in, what can be best described, as food wastelands, and at worst, imposes a lifetime sentence to a food prison (Finley, 2014). As we walk toward a path of reconciliation, it would be wise to acknowledge that Indigenous people had a well-developed, complex and thriving social-economic systems prior to colonial contact. Recognizing the depth of their intra-generational knowledge and deep understanding of the land can facilitate the development of a meaningful national and Indigenous food policy. Read More >>
---
Ontario's Agricultural Policies and Sustainable Agricultural Systems for Large-scale and Small-scale Farmers
There is a growing argument that smaller-scale farms can produce healthy and affordable food to the surrounding local communities more effectively than large-scale farmers can. It is further argued these small-scale farmers have an equally as important role in the creation of a sustainable agricultural system, as large-scale farmers, by participating in local food initiatives.
The research expects these increased local food initiatives would contribute to a food secure province through the diversity of the farming operations and local food options made available to communities.
---
The Role of Domestic In-migrants for the Revitalization of Marginal Island Communities in the Seto Inland Sea of Japan
By Simona Zollet & Meng Qu
Introduction
This brief summarizes the preliminary findings of a research project on domestic urban-to-rural migration to the islands of the Seto Inland Sea, Japan. We focus on in-migrants who established small independent businesses on the islands, and particularly those engaged in tourism, creative industries and organic farming. The study explores the motivations, challenges and opportunities associated with living and establishing small businesses in island communities, and the implications for wider processes of revitalization of marginal rural areas. Read more>>
---
From Immigrant-Friendly to Immigrant-Competent: Improving the Immigrant "Dating Game" of Smaller Communities
By: Marc Valade
This policy brief draws on my doctoral research, which studies how stakeholders in two smaller cities, Brandon, MB and Rimouski, QC, mobilized their capacity to implement immigrant attraction and retention strategies. The case studies build on in-depth interviews, network data, archival sources, and census data. Preliminary findings reveal three intertwined conditions for smaller communities to become more immigrant-competent: Municipal-backed leadership, employer engagement, and a continuum of immigrant-aware services. Click Here for the material.
---
Refugees Discuss their Settlement Experience in New Brunswick
Introduction
New Brunswick is the only province in Canada with a declining population. The provincial government considers this demographic issue a primary concern (Government of New Brunswick, 2014) and sees refugee reception as a potential way to break this trend. This ambition prompted the provincial government to welcome almost 1500 Syrian refugees to Fredericton, Moncton and Saint John beginning in 2015 (Government of Canada, 2017).
Click Here for details.
---
Refugee Mental Health Practice in Rural Communities: Understanding Cross-Cultural Differences
Author: Lavan Kandiah (MIRRA Network Member)
Introduction
Current Canadian data on Syrian refugee resettlement indicates that while Canada's major metropolitan areas are hosting the majority of arrivals, smaller and rural communities are also taking in large numbers (Government of Canada, 2017). The availability of settlement services, including mental health treatment and specialized services, is substantially lower in rural areas than in Canada's larger urban centers (Ashton, Pettigrew, & Galatsanou, 2016; Canadian Mental Health Association, 2009).
Click Here for the material.
---
Newcomer Integration and Educating Canadians
By: Michelle Lam
The first MIRRA Research/Policy Brief is published by Michelle Lam entitled "Newcomer Integration and Educating Canadians". This research brief provides an in-depth analysis of the recent board game tool entitled Refugee Journeys: Identity, intersectionality and Integration which is a tool that can educate Canadians more specifically about integration experiences.The game was developed with the goal of educating Canadians about newcomer experiences.
For full content of the Brief: CLICK HERE
---
The Case for Using Green Infrastructure as a Planning Tool to Build Resilient Rural Communities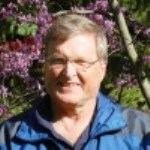 Introduction
Rural areas often face challenges around many intertwined issues involving economic, social and environmental circumstances. Although it is hard to generalise across diverse rural settings, there are often common situational problems. For example, rural inhabitants exhibit poor health outcomes relative to their urban neighbours (obesity, chronic diseases); rural communities face demographic challenges (loss of overall population due to general societal changes; an aging population with youth out-migration). Rural municipalities may also struggle with insufficient financial resources, deficient 'grey' infrastructure (transport/piped service facilities), lack of community services (health, park, recreation), deficiencies in community social cohesion and environmental degradation issues. Read more>>